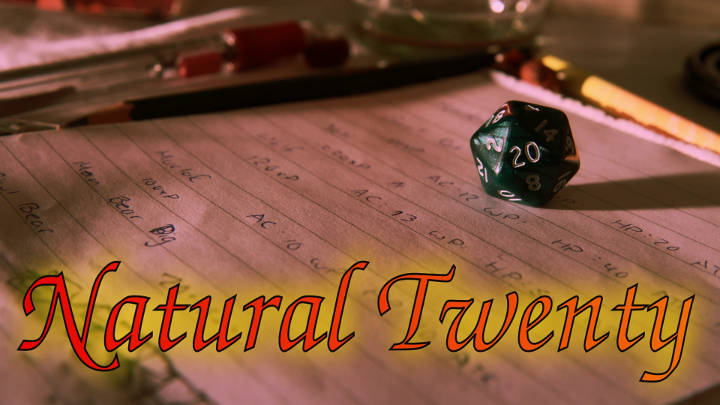 Three people sit around a table, already hours into a session of table-top role-playing game. Finally they encounter the boss of the dungeon, but their clashing personalities soon create more drama than the battle itself. Stuart is a power-player concerned only with winning and rolling a fabled "natural twenty". Jay is bored and bemused by Stuart's obsessive antics. In the middle sits the poor dungeon master who just wants to get the game over and done with. Will the players defeat the boss before they defeat each other? Will Stuart ever get his chance at glory? Everything will be decided by a roll of the dice.
Natural 20 is my first film, shot on a Canon EOS 7D with a 50 euro Nowsonic Kamikaze microphone attached.
The film features music licensed under creative commons from Lionel Schmitt. There are many other great fantasy and horror scores available under CC on his Soundcloud page.