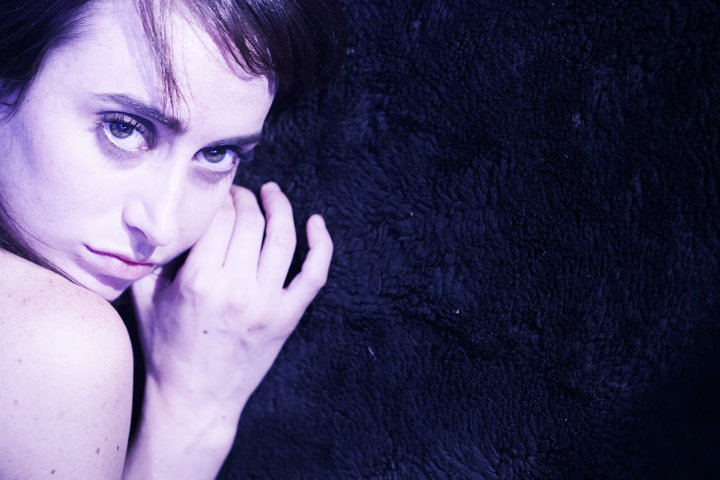 If there's one thing that modern cinema is in dire need of, it's a film about BDSM which isn't hopelessly contrived or just plain stupid. There are few potential candidates. If it's not a bullwhip-wielding, latex-clad domme being peered at by a documentary maker desperate for interesting subject matter, it's a damaged and sensitive man with a warped understanding of consent. A film which approaches the subject without the usual prejudices in tow is always refreshing, but equally is no guarantee of quality. Remedy directed by Cheyenne Picardo not only comes from someone who has personal experience with professional BDSM, but it covers lesser charted territory by focussing on the experiences of professional submissives.
Remedy tells the story of a naieve but determined woman whose decision to enter the world of professional BDSM is made largely in response to a bet that she is unable to go through with it. After finding an open position at a parlor in New York, she adopts the working name of Remedy. Following some hasty training, Remedy immediately begins seeing clients whose tastes and personalities vary wildly. Some are repulsive, others are captivating but each one seeks something different. Remedy gradually begins to grow into her new role, but at the same time her life becomes increasingly complex and overwhelming. As Remedy starts to take on the submissive role with her clients more often, the physical and emotional intensity of the sessions changes her view of her profession and herself.
Any film longer than two hours must work hard to remain engaging. Remedy's many powerful and erotic scenes ensure that it justifies the running time. The film plays on common perceptions of BDSM and eroticism to give a deeper and more critical view of its main character's experiences. Two of the most effective and memorable scenes happen in immediate succession. The first sees Remedy playing through an intense scene in which she is barely touched, but talked through an imagined scenario in which she is raped; a difficult and controversial fantasy rarely touched by filmmakers which drives Remedy into a blissful haze. Immediately following is whipping scene which fits the classic stereotype of BDSM but in which Remedy's limits are not respected. The scenes contrast the joy of sexual fantasies mutually enjoyed and unfettered by social expectations, and the fallout from a seemingly conventional SM scene gone wrong. The film's honest, mature and insightful view of sexuality is what makes it stand out.
Remedy manages the rare feat of functioning well as pornography and as a narrative exploration of its characters. It's difficult however to predict how someone without prior experience of the subject matter might receive it. The excellent filmmaking and performances here could surely pique the interest of all but the most prudish viewers, but without finding at least some of the content at all arousing, the longer scenes or just the overall longevity of the film may become grating. Given the subject matter, it's unsurprising that much of the narrative and Remedy's characterisation happens over the course of the various sessions she participates in. Whilst this proves to be no barrier to either, it's a difficult film in more ways than one and at times it began to feel draining as it neared the end. The ending itself has been much maligned including by the director herself. To me it didn't seem out of step with the rest of the movie and the ending was downbeat but not disappointing enough to impact the film.
As a rare example of a well made film on the subject of BDSM, Remedy is worth watching regardless of your background or experience with the subject. Amongst so many mediocre or completely misjudged and offensive movies about this topic, Remedy's insightful and sometimes amusing take on professional submission is refreshing to see. Even outside this context, the film still manages to weave an interesting story into some strikingly erotic pornography; something often attempted but rarely achieved. With this film, Picardo has firmly established herself and her future work is certain to be interesting.